If you're considering a kitchen remodel, you've probably considered how you'll design the new space to meet your needs. However, there are other considerations to contemplate while your ideal kitchen design.
It not only acts as a warm and welcome gathering area for many families, but it also serves as a location where you cook and possibly consume your meals.
Here Are Nine Design Ideas To Keep In Mind As You Plan Your Next Kitchen Renovation.
Recognize Your Needs
Do you require additional space for your cookware, electronics, and groceries? Are you looking for additional room to spread out when preparing a meal for your loved ones? Perhaps you'd want to include a casual seating area where you can have casual talks with friends and family.
After you've established a project budget, assess your kitchen requirements. Finally, what do you hope to gain from this redesign?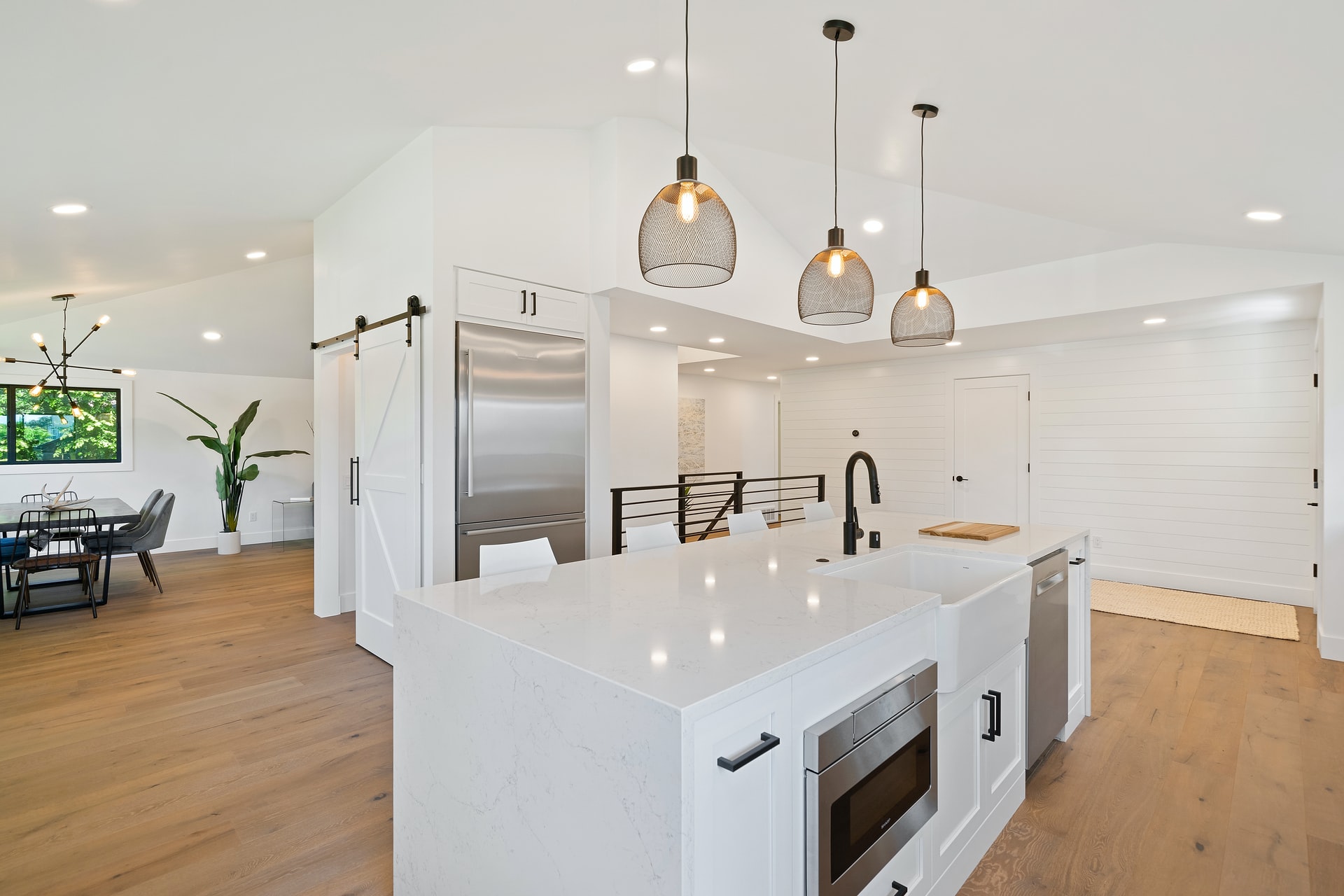 Your kitchen's layout and design elements should represent your personality. Everybody has an individual set of criteria and priorities.
Plan Out Your Layout
Here are some popular kitchen designs to think about:
One-wall layout: It works in both tiny and large rooms, such as a studio apartment with easy flow from the kitchen to the living room. This style of arrangement produces a broad, open space by using a single wall for most of the features and design components.
In a U-shaped kitchen, in addition to the parallel walls, the far wall that forms the end result of the "U" can also be used for cabinet space. It's similar to a galley kitchen, but it's in the shape of a "U."
The L-shaped kitchen layout provides the maximum counter space and is ideal for including a kitchen island or seating area. This popular style has two perpendicular walls that form an "L" shape, with the other two walls remaining open.
Think About Your Personal Style.
The rustic farmhouse aesthetic, an open Mediterranean vibe, or a more traditional, classic design are all popular options. There are many different kitchen layouts to choose from. Do you like a more modern look? If that's the case, you might prefer a modern, minimalist kitchen with high-tech gadgets.
After all, you spend a lot of time in your kitchen, therefore the aesthetics should be important to you. Your own style is also an important aspect of your kitchen remodel.
First, Put It In Your Sink.
Start with the kitchen sink while designing your kitchen. You spend much more time at the sink than you know, washing dishes, making dinner, and doing other things. As a result, make absolutely sure the sink is at a convenient location for you.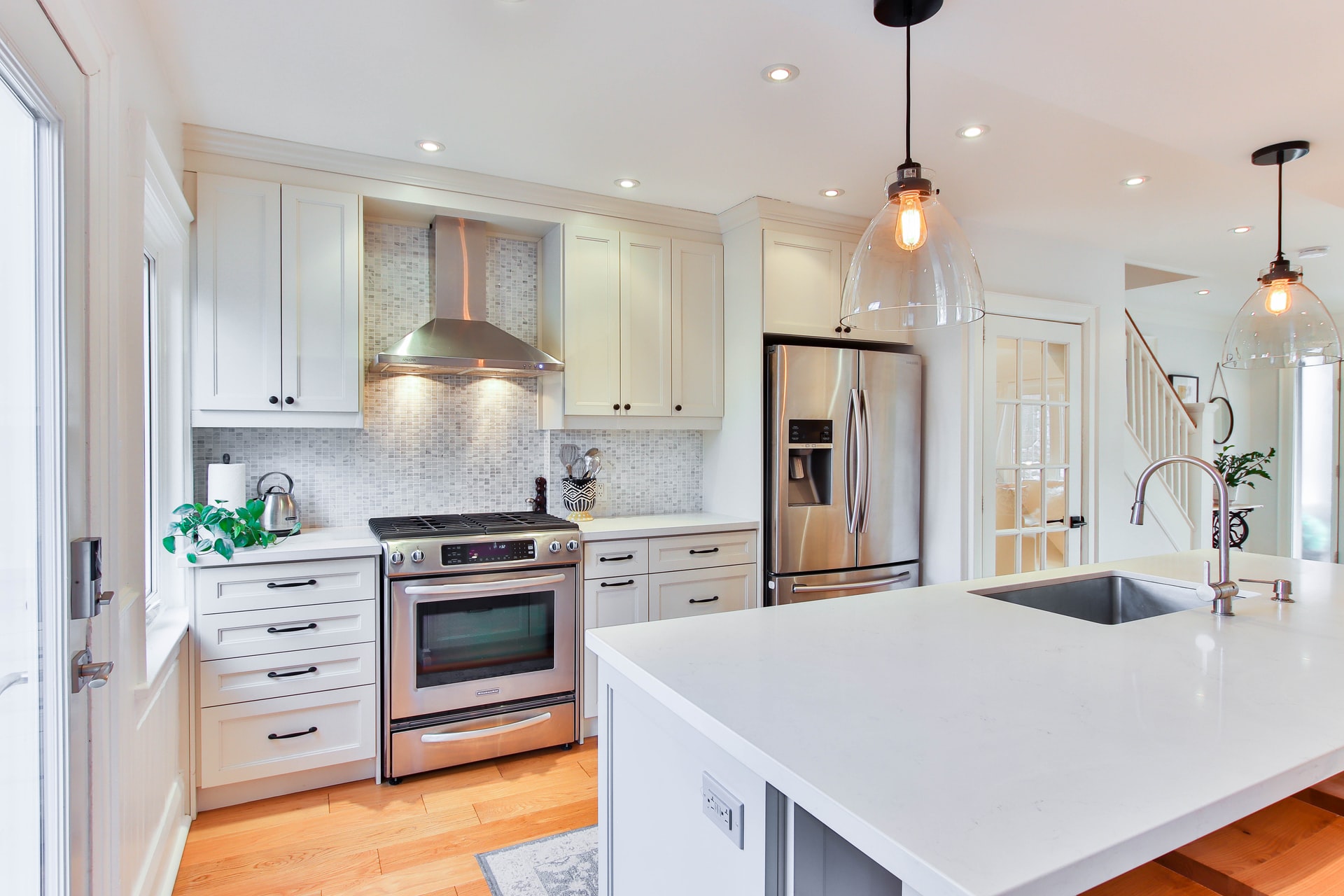 Your Cupboards Set The Mood For The Space
Whenever people walk into a space, the cabinets are often the initial thing they notice. It's critical to think about the kitchen cabinetry you install because it sets the tone for the rest of your area. It gives the room a distinct atmosphere.
Many of these choices will be based on your budget and personal style preferences. You must also consider design features such as cabinet hardware (handles and knobs) and the sort of wood or other material you select for your cabinets. As you choose your cabinet design, keep in mind your budget and the appearance you want to achieve.
You should also figure out the exact length of the base and wall cabinets you'll be installing. Obviously, the size and shape of the cabinets you purchase are determined by the arrangement. Keep in mind that if you want top cabinets that reach the ceiling, they will be non-stock and will increase the cost.
Affordable Home Remodeling Md to assist you with all of your kitchen renovation needs if you're ready for a new kitchen. Our home professionals can assist you in creating the kitchen of your desires.
Please contact us if you have any questions or would want to learn more about the various featured kitchen designs.